Amenities
Canwood Elks Community Centre
Hall Rental Rates:
Hall, Bar & Kitchen Day - $500.00
Non-ratepayer Day Rate - $850.00
Package Deal (Weekend – Friday 6:00 p.m. to Sunday to 12 noon) - $700.00
Non-ratepayer Weekend Package Deal - $1,050.00
Previous Day setup rate (extends weekend time to Friday 9:00 a.m.) - $250.00
Meeting with Kitchen (4 hours maximum) - $250.00
Kitchen Only - $175.00
Funerals - $450.00
Damage Deposit* - $1,500.00
Damage Deposit, Non-ratepayer* - $2,000.00
*Damage deposit cheques are mandatory for any events that require a liquor license. Deviation of this policy is at the discretion of the Canwood Hall Committee.
In order to secure the date of your event, the Canwood Community Hall must receive payment in full for the rental thirty (30) days prior to the function date.
The above rates are subject to change and at the discretion of the Canwood Hall Committee.
The Hall Committee reserves that right to disallow the rental of the hall without justification.
Contact: Village office
Canwood Community Pride & Heritage Park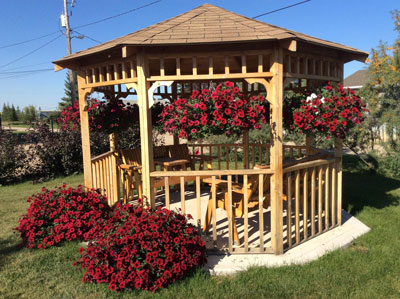 Located on Main Street beside Affinity Credit Union
For bookings, please call the Village office (306)468-2016

The Canwood Community Clinic – Office Building
Rental space available for Meetings, Courses Etc.
Price - $25.00
Call Donna Lovberg. She can be reached at (306) 468-7040.

Legion Hall
Contact – Robert Thompson – 468-2266