Residential Services
Water & Sewage Rates:
Water $28.50
Sewer $28.50
Infrastructure Renewal Fee $16.00
Lift Station Upgrade Fee $8.00
Monthly total is equal to $81.00, billed bi-monthly.
Annual Notice to Consumers - Drinking Water and Compliance for 2021
2021 Waterworks Financial Overview
Garbage pickup:
Garbage - All Garbage must be bagged, with a maximum weight of 30 lbs.
Garbage pick-up is done every Wednesday.
All Garbage must be placed in bags in either cans or other enclosure to ensure no birds or animals can get at it.
No animal or fish parts may be disposed of with household garbage.
Boxes and paper are not to be placed with regular. It is your responsibility to haul these to the recycle bins on Main Street.
Garbage must be placed for pick-up by 9 a.m.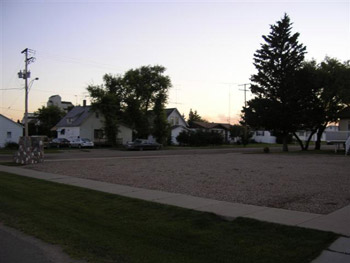 Recycling is EASY
What can you do to help? - See Recycling Brochure
Please take a few moments to check out our program. It is an easy and convenient way to make your commitment to recycling and protecting our environment. Your support and cooperation will assist us in diverting over 60% of household waste from our landfill.
Highway 55 Waste Management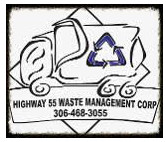 Landfill rates as of June 1 2022 - See PDF
Hours of Operation: Monday through Saturday from 9:00 a.m. to 5:00 p.m. Click on the Highway 55 logo for direct access to their website.
Highway 55 Waste Management Corporation offers single stream or co-mingled recycling service. This means no more sorting recyclables for you, making it easier to recycle. All approved recyclable material may be put in one bin. A current list of allowable material is contained in this brochure. Look for our orange recycle bins in your area.
Highway 55 Waste Management Corporation collects and compacts all recyclable materials into bales, which are then shipped to Loraas Recycle in Saskatoon. At this state of the art recycling facility the material is separated into its different components. These are shipped to other companies to be made back into useful products. By recycling we can keep as much as 60% of material out of our landfill, extending its life and keeping landfill costs down. You can do your part by recycling as much of the accepted materials as possible.
Residents are required to haul their recycling to the 4 bins located on the corner of Main Street and 2nd Avenue.
Dump Hours and rates:
Landfill Rates - June 1st 2022
Dump – The Village of Canwood is shareholder in the Highway 55 Waste Management Corporation
Hours of Operation: Monday through Saturday from 9:00 a.m. to 5:00 p.m.
Phone: 306-468-3055.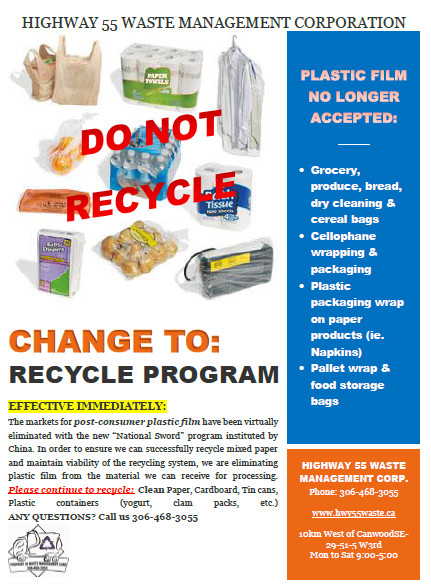 Click to Enlarge