Community Quick Links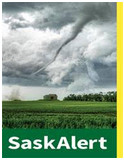 If you have a
link suggestion
contact Village Office


Village of Canwood, Saskatchewan
Community Home Page
Announcements and Notices
---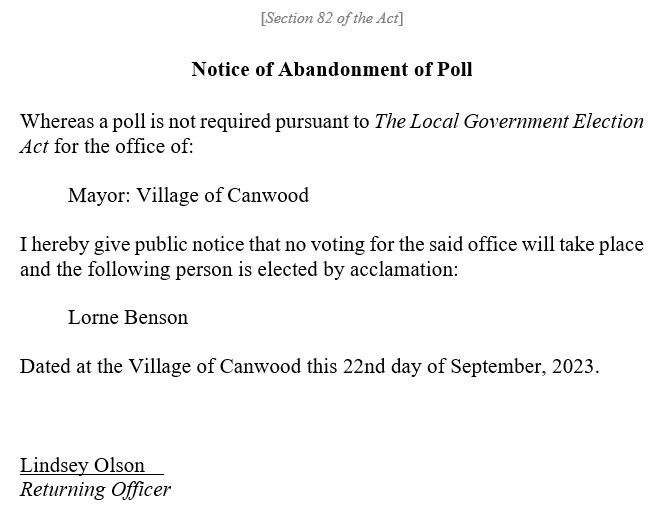 ---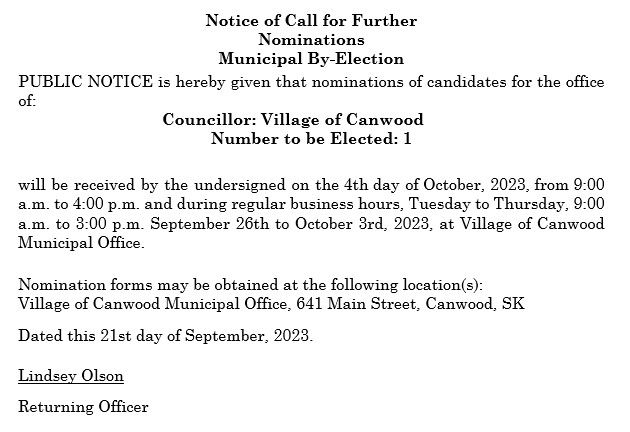 ---
Newsletters
Village of Canwood Newsletter
June 2023
---
PUBLIC NOTICE
Council Meetings 2023:
Pursuant to Bylaw No. 2022-08, Public Notice is hereby given that the following dates and times have been set by Council for the 2023 meeting year.
2023 COUNCIL MEETING DATES
OTTERSON – That we agree to set the Regular Council Meetings for 2023 to be held at the Village of Canwood Municipal Office located at 641 Main Street, Canwood, Sask., unless otherwise stated, as follows:
Tuesday, August 15, 2023 – starting at 6:30 p.m.
Tuesday, September 19, 2023 – starting at 6:30 p.m.
Tuesday, October 17, 2023 – starting at 6:30 p.m.
Tuesday, November 21, 2023 – starting at 6:30 p.m.
Tuesday, December 19, 2023 – starting at 6:30 p.m.
CARRIED.
Delegations wanting to bring forth any items to councils' attention at this regular meeting must submit to the office no later than the (7) clear days prior to the day of the Council meeting so that it may be added to the agenda.
---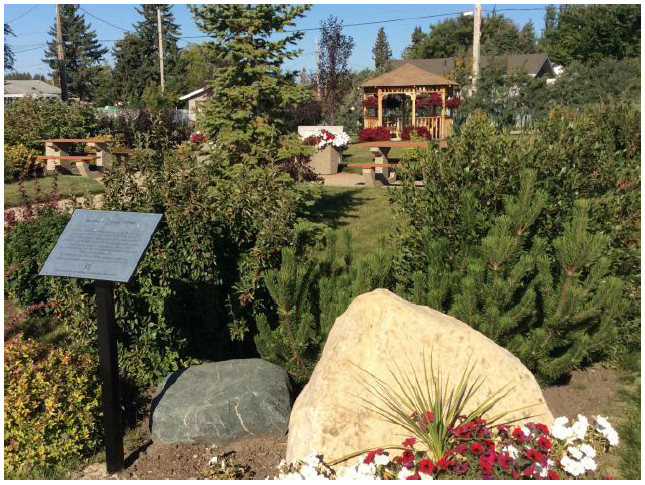 Canwood Park
---
Canwood and Districts Volume II History Book
Available for purchase at:
R.M. of Canwood Office
$60 per book
For more information contact the office at (306)468-2014
---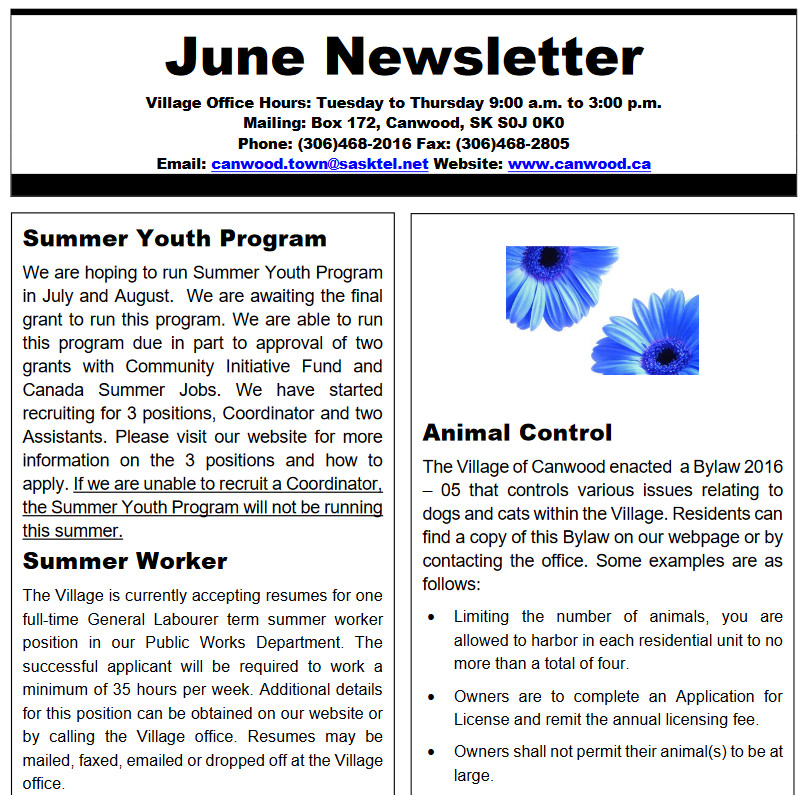 ---
---

Sask Lotteries Community Grant Program
The Sask Lotteries Community Grant Program assists non-profit, volunteer-led community organizations developing impactful and innovative sport, culture and recreation programs that meet the needs of the local community.
Eligibility
Organizations that are eligible to receive funding include municipal governments (city, town, village, organized hamlet or rural municipality), First Nation communities and northern settlements. These authorities distribute funds to local non-profit groups to provide programs.
Community Grants are determined by population with the minimum grant of $250 for southern communities and $500 for northern communities. Inter-community co-operation is extremely important in the development of effective programs. Funds can be allocated to another jurisdiction to enhance access to high-quality programs as long as no outstanding grant follow-ups exist.
---
Clubs and Organizations
Clubs may submit content for their own page if desired. Contact Village Office.
Make sure your organizational events are submitted to village office for our Community Calendar.
Please pass along our new website link to friends and family.
We need photos. If you have good, high resolution shots of the Village and/or events please contact Village Office. Scenic shots are also welcome